Become a member!
Join us and win barrels with each new order!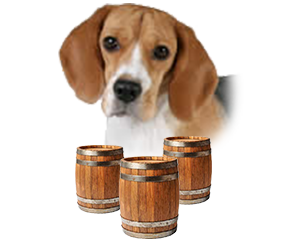 Benefits of the loyalty program
➔ Registration within our group is free, it is possible to use your points simply by logging into your account using your personal login ("My loyalty points").
➔ The balance of your loyalty points remains active during one year. Following your request, we can always extend that period, if you have forgotten the term. 
In short...
For each euro spent on our site, you are assigned one barrel
For 30 barrels obtained, 1€ is offered
In each fact sheet of our wines, the number of barrels that you can get is indicated. This way you know before any order is placed the amount of the collected euros.
Simply add the product to your basket, your loyalty points will be automatically credited to your account.
Illustration...

Dom Perignon Vintage 1975
75 cl
Color :


Price T.T.C. : 490 €
490 € = 490 barrels

490 collected barrels = 16,33 € free
To control your loyalty points, as you wish, simply log in to your account and go to "My loyalty points".
In your dashboard you can view the total accumulated points and total points used.